Ace Development Bank Limited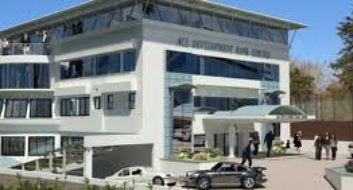 Ace Development Bank Ltd. has been a leading player in the financial market of Nepal. It was founded in August 1995 as Ace Finance Company Ltd. and was upgraded to Ace Development Bank Ltd., a full fledged category "B" development bank in 2007.
Over the years, customers and regulators have been in appreciation of the many financial products and innovations developed by us. Our diversified risk asset portfolio has served the economy in every sector as have the wide choices of deposit account schemes. Our wholesale banking initiatives have assisted numerous commercial banks and private enterprises with risk management concerns such as debentures and rights.
Our resolve to provide client-centric solutions and surpass the expectations of our stakeholders remains firm and unyielding. We are now in a position to provide various products to serve all our customers' needs under one umbrella. We are now more competitive than ever with new products and innovations in the pipeline.
Corporate Governance is another aspect which we strongly believe in. The Institute of Chartered Accountants of Nepal has awarded us the "Best Presented Account Award" for four years in a row. This shows the transparency and accuracy of our book of accounts.
Our employees are all qualified with a minimum of a Bachelors' Degree. All our managerial level personnel have a minimum of an MBA degree. Employees are constantly upgraded in seminars, workshops and training programs in the country and internationally. Ace Development Bank prides itself in having the highest productivity in ratio to its size.
SAVINGS ACCOUNT
FIXED DEPOSIT ACCOUNT
| Scheme Name | Interest % p.a. [/upto] | Minimum Deposit (NPR) | View Detail |
| --- | --- | --- | --- |
Local Agent/
Payment Partners
Location
Contact
Inquiry
Remitance Link
No Remittance Agents
District
Branch Location
Contact No.
More Details
View Map
Sankhuwasabha
Khandbari branch

Phone :029 - 056972/ 73

Fax :029 - 560971

KHANDBARI BRANCH
Khandbari - I,
Sankhuwasabha District
Email: khandbari@ace.com.np


Map

Pyuthan
Pyuthan branch

Phone :086-460462

Fax :086-460461

PYUTHAN BRANCH
Bijuwar Bazaar,
Pyuthan District
Email: pyuthan@ace.com.np


Map

Chitwan
Narayanghat branch

Phone :056-571001/2

Fax :056-571003

NARAYANGHAT BRANCH
Bharatpur Nagarpalika Ward No. 6
Lions Chowk, Bharatpur
, Chitwan
Email: narayanghat@ace.com.np


Map

Morang
Urlabari Bazar branch

Phone :021 - 541701

Fax :021 - 541703

URLABARI BRANCH
Urlabari Bazar,
Urlabari - 4,
Morang
Email: urlabari@ace.com.np


Map

Chitwan
Parsa Bazar branch

Phone :583567, 583590

Fax :056 - 583589

PARSA BAZAR BRANCH
Khairahani – 4, Parsa Bazar,
Chitwan
Email: parsa@ace.com.np


Map

parsa
Birgunj branch

Phone :051 - 529650

Fax :051 - 523600

BIRGUNJ BRANCH
Link Road, Ward No. 10,
Birgunj
Email: birgunj@ace.com.np


Map

Bhaktapur
Kaushaltar branch

Phone :6639265, 6639268

Fax :6639270

KAUSHALTAR BRANCH
Kaushaltar,
Bhaktapur District
Email: kaushaltar@ace.com.np


Map

Kathmandu
New Road Branches

Phone :4224255, 4225353

Fax :4225352

NEW ROAD BRANCH
Munchha House 22,
Kathmandu
Email: newroad@ace.com.np


Map

Kathmandu
Chabahil branch

Phone :4484632

Fax :4485317

CHABAHIL BRANCH
Chabahil, Chuchhepati
Email: chabahil@ace.com.np


Map

Lalitpur
Lalitpur branch

Phone :5551100, 5555756

Fax :5555757

LALITPUR BRANCH
Jawalakhel,
Lalitpur
Email: patan@ace.com.np


Map

Kirtipur
Naya Bazar branch

Phone :4336123, 4336456

Fax :4336444

KIRTIPUR BRANCH
Naya Bazar,
Ward No. 17, Kirtipur
Email: kirtipur@ace.com.np


Map

Kathmandu
Narayan Chour branch

Phone :4441110

Fax :445554

Narayan Chour,
Naxal, Kathmandu
P.O. Box. 13383
Email: info@ace.com.np


Map
District
ATM Location
More Details
View Map
Sankhuwasabha
Khandbari

Map

Pyuthan
Bijuwar Bazaar
Pyuthan Pyuthan
Bijuwar Bazaar


Map

Parsa
Birgunj
Parsa Birgunj
Link Road


Map

Morang
Urlabari

Map

Lalitpur
Jawalakhel

Map

Kathmandu
Chabahil

Map

Kathmandu
New Road

Map

Kathmandu
Kirtipur
Kathmandu Kirtipur
Naya Bazaar


Map

Kathmandu
Naxal
Kathmandu Naxal
Naxal Chaur


Map

Chitawan
Narayanghat
Chitawan,Narayanghat
Bharatpur Nagarpalika


Map

Chitawan
Parsa

Map

Bhaktapur
Kaushaltar

Map
Quarterly Report
Annual Report
20th Annual Report (2071-2072) (Nepali Version) [ Download ]
संचालक समिति
board of directors

Mr. Yogendra Shakya
Chairman

Mr. Rajendra Dahal
Director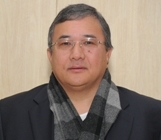 Mr. Rajib Raj Bhandari
Director

Mr. Binod Ratna Tuladhar
Director

Mr. Keshab Bohara
Director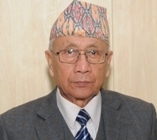 Mr. Shiva B. Shah
Director

Mr. Suyog Shrestha
CEO