Mexico announces $1.68 bn budget cut after Brexit
Post Date : June 25, 2016 | 8:34 am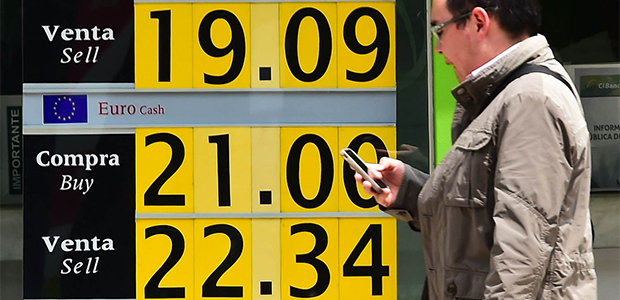 MEXICO CITY, June 24, 2016 (AFP) – Mexico's Finance Minister Luis Videgaray announced on Friday a $1.68 billion budget cut to deal with the consequences of Britain's vote to leave the European Union.
"The British people have surprised the world," Videgaray told a news conference.
The budget cut, which will not involve state oil firm Pemex, will ensure that the government reduces its financing needs and meets its fiscal deficit goal, Videgaray said.
"At this moment of higher complexity in international financial markets, it is key that the Mexican government reduces its outside financial needs," the minister said.
The Mexican currency surged to around 19.50 pesos to the dollar early Friday after Britain voted to ditch the EU, but it later settled at around 18.80-18.90 pesos, he said.
But authorities will only take actions to defend the peso if it is hit by a "specific speculative phenomenon" that threatens inflation goals, Videgaray said.
Mexico's stock market, meanwhile, opened down 2.52 percent.
The "Brexit" vote will not have a "relevant impact" on Mexico's current account or trade balance, however, he said, noting that trade with Britain represents just 0.7 percent of the Latin American nation's global trade.
Economy Minister Ildefonso Guajardo said Mexico will negotiate a free trade deal with Britain over the next two years if London completely ends commerical ties with the EU.
There would be no need to negotiate a deal, however, if Britain remains in a free trade arrangement with the EU, Guajardo said.