Walmart reports stronger US sales; shares jump
Post Date : May 20, 2016 | 6:40 am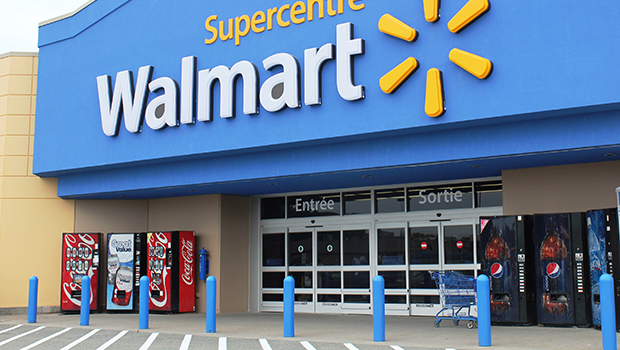 NEW YORK, May 19, 2016 (AFP) – US retail giant Walmart reported slightly higher quarterly sales Thursday, and offered a confident outlook despite reporting a dip in earnings.
The results bested analyst expectations, standing out from a plethora of largely-disappointing retailer earnings in recent days and sending Walmart shares up nearly nine percent in pre-market trade to $68.50.
Net income for the first quarter of fiscal 2017 was $3.1 billion, down 7.8 percent from the year-ago period.
That translated into 98 cents per share, 10 cents above analyst expectations.
Sales were $115.9 billion, up 0.9 percent from the year-ago period.
"We are proud of the overall results in the first quarter, and there is momentum in many parts of the business," said chief financial officer Brett Biggs.
Company officials touted stronger sales at namesake US stores, by far the biggest division in terms of company revenues.
Walmart said a one percent rise in comparable US stores during the quarter showed the upside of expensive investments over the last year in e-commerce and higher pay for store workers.
"We are encouraged by the Walmart US (comparable sales) and believe it's attributable to real improvement in our store experience," said chief executive Doug McMillon. "Our customers are giving us positive feedback."
McMillon said the strong results would allow it to move ahead with price cuts on key products more quickly than planned, likely pressuring other retailers.
Walmart said it had strong sales in the US in apparel, a weak category for many other retailers. Electronics were boosted by new products in television. In grocery, Walmart made up for lower food prices with strong traffic.
Walmart International reported higher operating earnings behind especially strong results in Canada and Mexico that made up for much lower sales in Britain, where intense competition in grocery has hampered performance.
Walmart said it expects the solid performance to continue in the second quarter, projecting per-share earnings to be between 85 cents and $1.08, compared with analyst expectations for 98 cents per share.